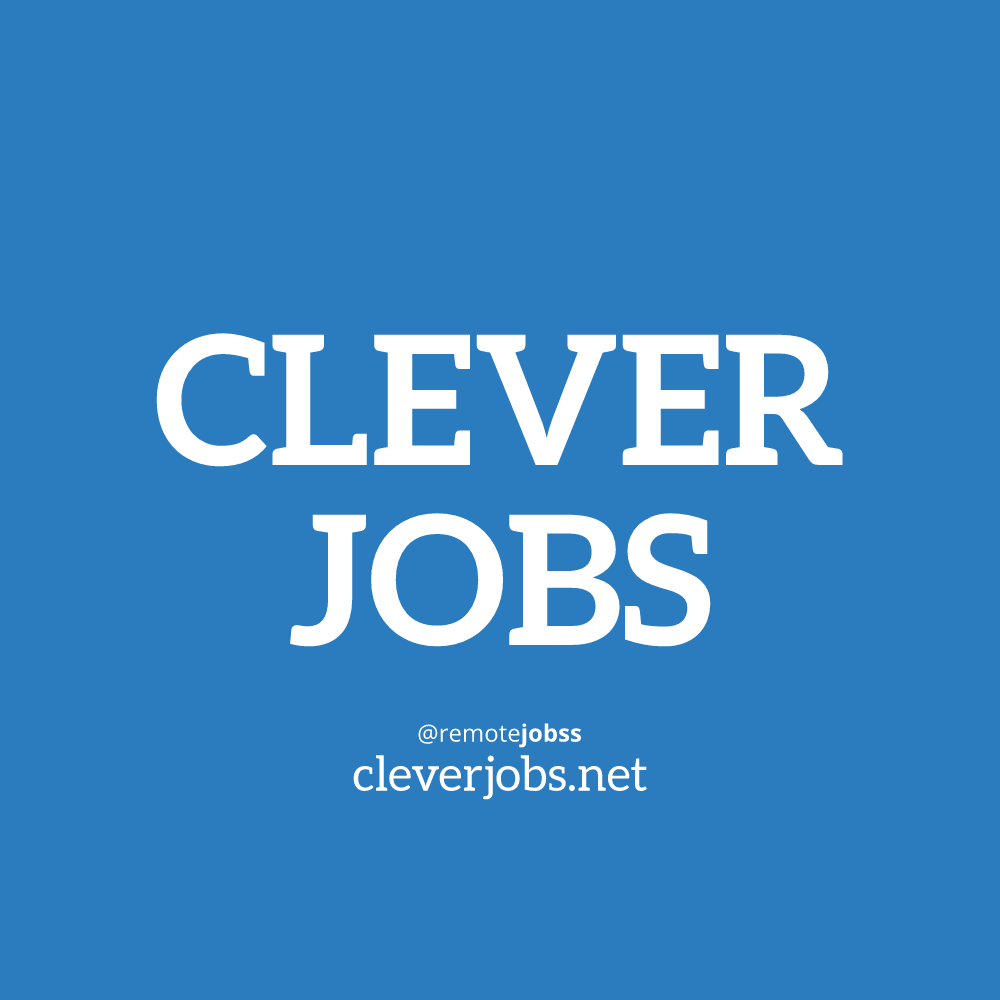 The Graphic and Motion Designer is passionate about the Spectrio products and mission.
Requirements:
Qualifications:
Experience in Graphic Design, Motion Design/Motion Graphics preferred
Portfolio submission recommended but not required for consideration
Must be comfortable with and flexible enough to design layouts, ads, UX, and other content including motion graphics and animation in a variety of styles, adhering to client brand guidelines as well as any client instruction and guidance from the Creative Director
Video editing, keying, compositing, and experience working on a camera crew is a plus
Working knowledge and demonstrable experience working in Adobe After Effects, Illustrator, Premiere Pro, Media Encoder, and Photoshop are required
Experience working in Cinema 4D, Adobe Premiere Pro, Audition, and InDesign is preferred
Excellent organizational, storytelling, and communication skills
Passion for helping clients and businesses
Deadline-driven and detail-oriented attitude and aptitude
Position is Remote. Considering candidates in the Southeast U.S. including FL, GA, NC, SC, TX, AZ, & LA
Description:
Spectrio has been recognized as one of Florida's highest-growth companies, ranking at No. 127 on the 2021 Inc. 5000 Florida Regional list, up 53 places from the previous year. In 2020, the Company made the national Inc. 5000 list for the ninth time, ranking at No. 3050, up 756 from the previous year. As of late, Spectrio has been named as an honoree in our 2022 Power Partner Awards list and featured at #62 on Tampa Bay's "Top 200 Largest Private Companies" from the Tampa Bay Business Journal.
Primary Objective:
The Graphic and Motion Designer is passionate about the Spectrio products and mission. Their primary focus is to provide engaging content and dynamic experiences for various platforms and channels. In this position you will have a mentor to guide you through different projects to build your portfolio.
Responsibilities include:
Design user experiences and effectively craft communication through design and motion graphics
Utilize time management skills and organize files in a clean sharable manner.
Present ideas with clear communication of intention, offering several solutions.
You'll design on-brand creative solutions for a variety of uses: websites, email templates, social media graphics, brand campaigns, motion graphics and photography
Work with team leads and project management to communicate project status and maintain priorities.
Collaborate with the team lead through all phases of the design thinking process from concept to implementation
Use graphic techniques to create drafts
Editing video footage and adding effects/elements to enhance motion graphics.
Ensuring all creative products adhere to production policies and Company and/or client brand guidelines.
Participating in various design projects from concept to completion
Spectrio is a leading provider of comprehensive digital signage solutions that empowers clients to transform their business locations into modern, dynamic destinations for customers and employees. Headquartered in Tampa, FL, and founded in 2002, Spectrio serves over 150,000 franchise and enterprise locations in multiple industries, including automotive, quick-service restaurants, healthcare, and financial services. With supporting offerings geared towards Overhead Music, On-Hold Messaging, WiFi Marketing, and more, Spectrio offers businesses a complete customer engagement solution at scale. For more information, visit www.Spectrio.com.
Spectrio offers a wide range of benefits for our team members, including Medical, Dental, Vision, Paid Parental Leave, 401k, HSA, FSA, Dependent Care FSA, Short and Long Term Disability, Life Insurance, EAP, Paid Time Off, Paid Sick Time, Paid Holidays, and Education Reimbursement.
Spectrio is an Equal Opportunity Employer. All qualified applicants will receive consideration for employment without regard to, and will not be discriminated against based on age, race, gender, color, religion, creed, marital status, pregnancy, disability, national origin, sexual orientation, gender identity, veteran status, or any other protected category.