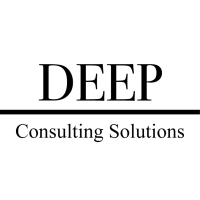 We are looking for UI Designer who will responsible for the custom UI solutions that constitute part of our solutions - these include: external portals, public signup pages and forms with complicated UI, custom internal interfaces that we embed into our CRM/ERP platform as widgets to extend the platform's functionality, and other complex custom UIs.
Candidate Requirements
Skill Based

Good understanding of UI solutions from both user perspective and the technological perspective - understanding what is an appropriate UX for the given context and how to accomplish it as well as how the UI components work (e.g. things like various field types, responsiveness, alignment, etc.) and how to correctly apply them in your interface designs is essential for the job.
Good logical and mental abilities to be able to evaluate complex logic flows and make logic decisions required to carry out this job;
Strong attention to detail and ability to concentrate on detail for long amounts of time - this job will involve a lot of tedious and complicated interfaces that have complex logical relations with the back end where mistakes should not be made;
Good English to communicate with the rest of the team.
The UI Designer is provided with rigorous and well defined user flows that illustrate the full expected front end logic along with back end state diagrams that indicate the logic that in parallel is carried out by the back end along with the functional component diagrams which show the interaction between the front and end the back end components. The UI Designer is expected to produce the UI solution that meets the requirements of the user flow and works in the way that interacts with back end as documented in the functional components diagrams and back end state diagrams. The UI Designer is to document the solution in the form of high fidelity wireframes.

https://zfrmz.com/r4ppgLp4jhQd3grOx2Xp?src=irina