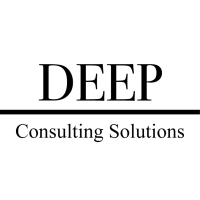 We are looking for a Back End Software Engineer (Node.js) to build and scale effective software solutions. The job is full-time remote with a free set schedule and you can do it from anywhere in the world.
The following skills/experience will be necessary:
Solid knowledge of Node.js - based back-end technologies
Experience in delivering production-ready and effective applications
Experience with complex SQL and NoSQL databases
Experience with different APIs and complex integrations between systems
Effective written and verbal English to communicate with our international team
Basic understanding of DevOps and SDLC to cooperate with other developers in building the product
What We Offer
High-Performance Oriented Management
The organization is consistently and constantly managed for performance and results. High performers are rewarded. Excuses are not accepted and employees who make them are ejected. Long, unnecessary, bloviating meetings do not exist. Direct, quick, and clear feedback is given on everybody's work. The owner personally manages the business and there is little middle management present. If you prove yourself to be a reliable and effective employee, you will have all the necessary authority, resources, etc. made available to you in order to deliver your results.
Results-Based Compensation Schedule
There is base pay and project bonus pay. Base pay varies significantly by the Engineer's level of ability and responsibility (Lead/Engineer/Associate) that the Engineer takes on projects - this level is reassessed after every project that the Engineer completes. Projects upon completion are rewarded with a bonus - bonus depends on the delivery of all requirements assigned to the Engineer, timeliness of delivery, rate of errors, and the amount of management attention needed in the project. Engineers who can deliver functional solutions that match requirements quickly and with little management action to correct errors get the best rewards and promotions in the organization.
Freely Arranged Schedule
You decide when you want to work. What we expect from you are results. Project Leads arrange daily communications with the team in a schedule that works best for everyone, and company-wide there is only one team meeting occurring twice per week. Outside of that, you set your own hours and work when it is easiest for you too.
Work as an Engineer, Not Just a Coder
Our Engineers work to build solutions and not just to write code. You will have freedom in how you want to architect the solutions you are making and we will heavily encourage initiative on your part, so long as you direct your initiative to quality and effective delivery.
Growth Within Our Organization
We are a dynamic and growing organization with a team spread around multiple continents. If you prove yourself as a responsible, driven and motivated individual, there will be opportunities for you to lead projects and manage tech teams
We are looking for a skilled and passionate Back End Software Engineer to join our Tech Team to build and scale effective software solutions. We are in need of an enthusiastic self-starter with deep expertise in complex back-end structures capable of working with different integrated systems.
What We Do
We make business software solutions for niche service companies that allow them to organize and run their business efficiently at scale. Our clients include custom manufacturers, concierge service providers, financial service companies, and others who deliver a high-end service to their clientele and need to run a tight operation, which is increasingly difficult to do as their company grows - so they make use of our automation solutions to help them in this.
Our solutions are custom to each client and normally include both internally used systems (such as a highly customized CRM system, an ERP to manage accounting and inventory, a ticketing system to manage client requests, etc.) and externally used systems (such as client/vendor / partner portals and mobile apps). They involve a great amount of integration and need to be built in a scalable and highly functional way.
As our platforms, we utilize the following:
Amazon AWS's serverless technologies and ECS for our back and front end apps (Lambda, Amplify, S3, etc.).
Zoho's CRM and ERP Tools (Desk, Books, etc.).
Vonage/Nexmo-based telephony and communications solutions (Vonage Business Phone, Nexmo Voice/SMS, OpenTalk, etc.).
Our approach to building solutions is focused on creating effective apps in the most efficient way possible. We try to reuse what we did on previous projects in order to ensure that we deliver good and effective applications with minimal effort and risk while ensuring good quality throughout.
How to apply:
https://zfrmz.com/1Evw7SLlSOuBQxtLsnkU?src=irina
https://zfrmz.com/1Evw7SLlSOuBQxtLsnkU?src=irina