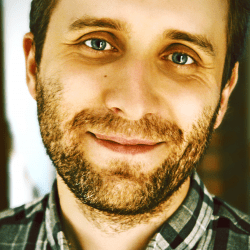 Stanislav
Senior Ruby developer
I'm looking for a new opportunity!
Position:
Senior Ruby developer
The main focus:
Backend
Job type:
- full-time
- remote
I also can help with:
- Infrastructure management (CI/DevOps tasks)
- frontend tasks
Soft skills:
I'm a friendly person with a "ready to help" and "get the job done" attitude.
Total experience:
I have a total experience of 9 years in IT.
Language:
English (Upper Intermediate)
Timezone:
UTC +8 (currently and I'm moving often)
Last 4 years I have been working remotely for companies from Europe and USA.
Please see my CV for additional details.
And let's do something great together!