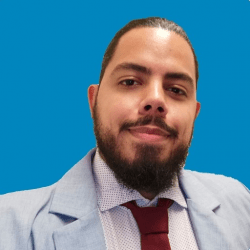 Anthony Muñoz Mejías
Senior Full Stack Developer
I am a specialist in the creation of software solutions focused on the implementation of cutting edge technology that brings up the maximun potential and the improvement of results while giving the most satisfactory user's experience.
I have worked in the technology industry, laboratories and academia for 10 years. Graduated as a Mechatronics Engineer and with a Master Degree on Computing science, my strength is Software Development, Backend Engineering, Data Bases and the resolution of computational challenges; nevertheless I am also an expert on Data Science, Data Management, organization and interpretation for decision making.
I consider myself a proactive and integral person with ability to take risks, high leadership sense, with experience on analyzing complex engineering problems and bringing integral solutions for them.