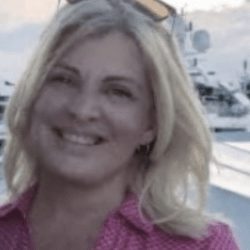 Barbara Matute
Senior Executive
 Sr. Executive with 32 years of Freight Transportation experience within Ocean/Air carriers and their consolidators, I've developedand worked within the industry in positions such as CEO, Business development director, Market Analyst, Budget Manager,Pricing Analyst, Supply Chain Management, NVOCC Licensed, Warehouse and Distribution and Logistics Director, performed the day-to-day supervision of different departments within the business.
 I've also founded successful business of which I've sold for profit and created employment opportunities forunderdeveloped areas of living.
 Experienced Financial administrator maintaining company general ledger, monthly close processes and account reconciliations, managing cash flow, statement review and reconciliation, contract review, invoicing and reporting,accounts payable/receivable, financial statements, tax filing and payroll.
 Experienced writer/ Editor