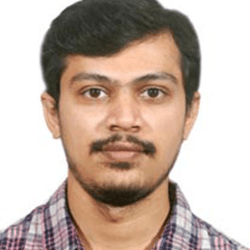 Divyesh Ghediya
UI/UX and Graphic Designer
I have nine and half years of experience working for startups, agencies and enterprises. I have worked on projects across multiple industries including healthcare, education, manufacturing, retail and more. My core skills are wireframing and prototyping with a strong visual design background.
I have a vast understanding of user flow and design patterns to ensure an optimal user experience. I have a proven history of delivering high-quality designs on time and within budget while maintaining the highest level of customer service.
I am confident that my experience will be beneficial to your organization and look forward to discussing our opportunities further.
My CV/resume is attached for your review. you can check my portfolio at- www.divyeshghediya.com and reach out to me over the phone- +91-9724-959413