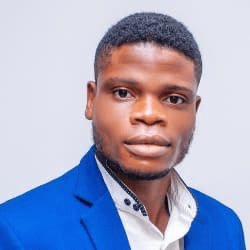 Benedict Nkeonye
Frontend Engineer
I am Benedict Nkeonye, a Front-end Engineer with 4+ years of experience in Technology and Web Development with excellent proficiency in JavaScript frameworks: Angular (4+), and Vue.js.
I have worked with several teams to build cutting-edge solutions spanning various industries including Healthcare, Human Resources, e-commerce, Business Process Outsourcing, Gaming, and FinTech.
I enjoy building user-friendly, intuitive, and usable user interfaces and integrating the same with APIs.
I am looking for opportunities where I build solutions that would help me delve deeper into my Front-end Engineering stack while solving pertinent societal, financial, or (civil) engineering problems.