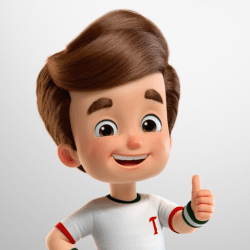 Rahul Kachhad
Team Lead @ Accenture | Scrum Master | Agile Coach | Service Delivery Optimization | Waste Elimination | Daily Operations Oversight | Resource Management
Hi Reader,
I led a cross-functional team to get a long-term million-dollar project into autopilot mode within a 20-month timeline. This resulted in a significant increase in productivity and cost savings. I also trained and coached a 10+ member team on Agile methodologies, which led to a 30% increase in productivity and timely project completion.
Additionally, I implemented a Kanban system and prioritized tasks based on urgency and importance, increasing productivity by 25%. I accelerated project completion by breaking down projects into smaller tasks, identifying bottlenecks, and making adjustments to the process, resulting in a 20% faster project completion with better quality. My efforts were recognized numerous times by the client, supervisor, and service delivery lead for outstanding customer service and leading the team with excellence, resulting in a higher client satisfaction rate and improved team morale.
Throughout my career, I have maintained an above 99% SLA for service delivery, ensuring timely project completion and high-quality work. I was awarded twice with the "Retention Rockstar Team Lead Award" from Accenture Senior Leadership for keeping workforce attrition at less than 10%, resulting in a stable and productive team. My dedication to excellence and passion for learning have also been recognized through multiple awards and recognitions during my tenure of education.
I am a highly motivated and results-oriented individual with excellent communication and interpersonal skills. I am confident that I can be a valuable asset to your team and help you achieve your goals.
If you have any questions, I look forward to hearing from you soon.
Thank you for your time.
Sincerely,
Rahul Kachhad
LEADERSHIP AND MANAGEMENT