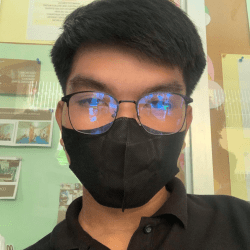 Ryan Ampa
Professional Graphic Designer
Hi I'm Ryan Ampa, I'm a professional graphic designer, Lived in Manila, Philippines, with a passion for creating graphic design that will grow your business or brand exponentially.

I have a degree in Graphic Design and five years of professional experience in the field. I have worked on a variety of projects, including creating logos and branding, digital illustrations, and print design. I am proficient in Adobe Creative Suite, including Photoshop, Illustrator, InDesign, and After Effects. My portfolio showcases some of my best work and demonstrates my creativity and attention to detail. http://bitly.ws/y4aU

My mission is to deliver an high quality service and to aquire your ultimate satisfaction. I'm passionate about creating beautiful, effective designs that communicate a message and help brands stand out. I'm always up for a challenge, and I'm always looking to learn something new.

I am confident that my skills and experience make me a great fit for the position. I look forward to hearing from you and discussing the role further. Thank you for your time and consideration.