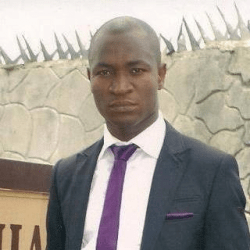 Kenneth Godwin Etuk
Software Test Engineer
My name is Kenneth Godwin Etuk. I hold a degree in Computer science. I have 4 years experience working as a Manual tester and a Test Automation Engineer. I am an end-to-end tester and perform test on User Interface (UI), APIs, and database.
I am proficient in Python, Java, JavaScript, HTML, and SQL.
I work with such tools/frameworks as Selenium WebDriver, Python behave, Postman/Newman, SQL server, Jira, TestLink and Jenkins.
I prepare test scenarios and test cases from FRS dodument. I perform integration testing, system testing and coordinate User Acceptance Testing (UAT).