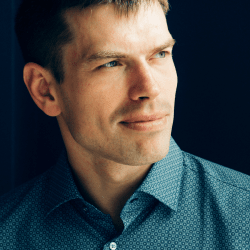 Anton Gorbunov
System Engineer, System Architect, Cloud Engineer
Certified Microsoft (Azure Solutions Architect Expert, Server Infrastructure, Communication, Messaging, Productivity, Cloud Platform and Infrastructure, Core Infrastructure, Former Certified Microsoft Trainer) and VMWare (VCP 7 - Data Centre Virtualization) Systems Engineer with over ten years of project experience for diverse customers (from 1 000 up to 35 000 users) and projects cost up to $55 million. Participated at all stages of projects: pre-sale, solution architecture development, implementation, documentation preparation, troubleshooting and third-level support.
Has theoretical knowledge and hands-on experience with Microsoft Azure, O365, Azure AD Connect and Infrastructure as Code (Terraform, Azure Bicep), including hybrid deployments and migration to Azure. Poses experience with microservices and containers (Docker and Kubernetes).
An amateur boxer committed to a healthy lifestyle has never taken a sick day. Competent English speaker with PTE-A 85 and IELTS 7.5 marks.

MICROSOFT ACTIVE DIRECTORY
MICROSOFT EXCHANGE SERVER
SYSTEM CENTRE OPERATIONS MANAGER
SYSTEM CENTRE CONFIGURATION MANAGER
MICROSOFT SKYPE FOR BUSINESS
VEEAM BACKUP AND REPLICATION