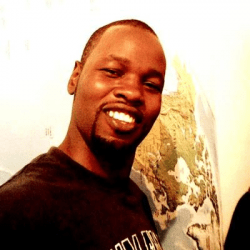 Philemon Tshabalala
Technical Product Manager & Lead UX/UI Product/Service designer
As an eclectic professional am a results-oriented with extensive digital solutions, digital transformation, development, agile methodology project management and leadership experience in highly competitive IT industry. I specialize in IT business digital transformation, product design & management, agile scrum processes and CX/UX/UI/Service design. I have a vast experience as a professional senior UX/UI specialist, Digital transformation strategist and innovation.

My expertise is in successfully creating digital strategy, designing strategy, product vision, MVP roadmap, northstar, metrics tracking, conceptualizing, designing, and modifying consumer products specific to the product vision. From conceptual, wireframing, mocking up, prototyping materials and testing designs to evaluating product feasibility and meeting requirements, my background has enabled me to excel in designing consumer-friendly and on-trend products to achieve customer objectives and preferences, resulting in accelerated client revenues.

I am an enjoyable, fun character, hardworking, collaborative team member and thought servant leader.

GOOD COMMUNICATION SKILLS
USER-FRIENDLY INTERFACE DESIGN