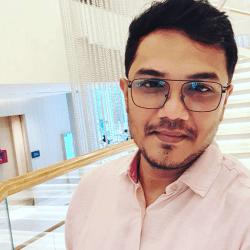 Sriharsha Ramachandra
Full Stack Developer
I have studied Electronics and Communications Engineering in Gayatri Vidya Parishad College Of Engineering, Visakhapatnam, India. I showed very good learning ability and aptitude from a very young age, and landed my first job in an MNC at the age of 19. From then,
I have worked in multiple roles and I have always been applauded for my critical thinking, reasoning, learning and problem solving abilities, which I believe to be strengths that I can add on to any working team irrespective of technology.
I have been awarded Star Of the Quarter and On-Spot Awards. I was given an opportunity to work in the UK in spite of being the youngest in the team at that point of time.
I am always enthusiastic to learn something new and believe in work ethic.
I scored 99.98 %ile in aptitude and critical/analytical reasoning in one of the toughest exams in India.